Luigipwns
IRC User
User Image:
[[Coming Soon]]
User Name:
Luigipwns
Title:
3rd Generation IRC User
Current Stable Rank:
?
Gender:
Male
Age:
17
Activity:
Video Games
Alternate Nicks
Luis, Louie, Meathead
Etc.
About the user
Real name, Luis.
He is a guy who is 17years old and lives in California.
He enjoys everything Nintendo and owns almost all Nintendo platforms.
He lives in California and has lived EVERYWHERE in California.
His blood type is A+ and he is a Sagittarius.
He enjoys school and enjoys reading as well.
He has grown up with two loving parents and an older sister and younger brother.
He will respect you if you respect him as well.
Sometimes sarcastic and jokingly will make fun of you, "So you better learn how to take a joke!" he quotes.
He loves showing people his pics and here is a timeline of his pictures since he first joined middle school until now.
Luis is known for eating as much as a cow can
He loves Japan and everything Japan, he wishes he could go there now
Morning Musume are Goddesses to him and he knows all about them
He stalks Loves Sakuchan
Is often found on myspace, being always signed on
Is allergic to Apple Pie
For reasons unknown, he tends to disappear at times…
Quote
"i got a perfect snow man before!"
Contact Info
| Service Name | Contact |
| --- | --- |
| Wii Friend Code: | N/A |
| Xbox Live Gamertag: | N/A |
| Steam name: | N/A |
| Playstation Network: | N/A |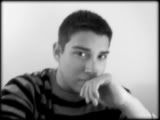 page revision: 7, last edited: 07 Jan 2009 08:28